Carl Gardner
I write Head of Legal to explain developments in law, and the law behind the news, to an informed and interested but not necessarily legal audience. And because I can't help thinking, writing and obsessing about law, particularly my specialisms in constitutional, public, human rights and European law and the way they interact with politics and society.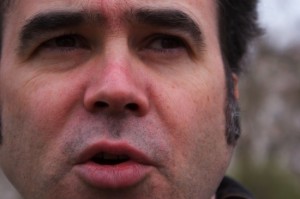 I'm a barrister, and worked as a government lawyer for twelve years, advising ministers and government departments on a wide range of public law issues from tax to terrorism, from freedom of information to pensions, from discrimination to health and from defence to broadcasting. My career in government included stints at the Cabinet Office, where I advised on the EU Constitution negotiations, and at the Attorney General's Office where I advised Lord Goldsmith on a wide variety of legal issues. I have advised nearly every government department, from the Home Office to Health and from the Treasury to the MoD.
I've left practice now, though. I teach constitutional and EU law to graduates at BPP University Law School in London.
Feel free to find me on Facebook, follow me on twitter, or to e-mail me.
If you like, you can check out what I've done in my legal career, and what I'm doing now.