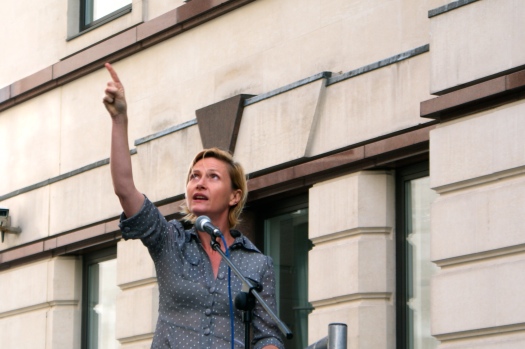 The Executive Director of Just for Kids Law Shauneen Lambe told the Rally for Legal Aid yesterday that she's "scared to live in a country where something we hold as so fundamental is being eroded by the government, and no one can see that they're taking away the fundamental rights of the citizens".
She asked her audience to look up and across to read the words inscribed on the Old Bailey:
Defend the children of the poor & punish the wrongdoer.
Today the government, she said, are the wrongdoers.